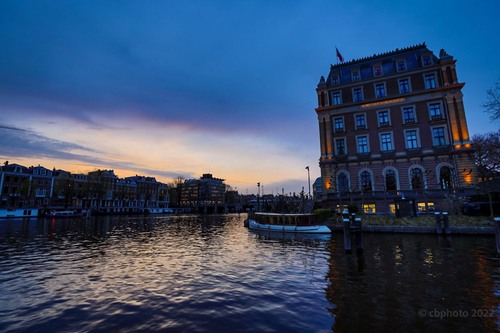 The Amstel River is a typical Dutch river, flowing through one of the most beautiful cities in Europe - Amsterdam. It runs through the city center connecting several interesting sights and attractions, including some of the oldest churches and museums. One of Amsterdam's most recognized landmarks, the Magere Brug (Skinny Bridge), is also a beautiful spectacle situated on the Amstel, which is perfect for a leisurely stroll. For a more luxurious experience, the InterContinental Hotel next to the riverfront is perfect for a stay in the center of Amsterdam. Guests are welcomed with a spectacular view of the Amstel River, perfect for a sunrise, sunset or midnight stroll. There is an abundance of restaurants, shops, street markets and even a stunning tower to explore in the area. A must for all Amsterdam visitors!
🏨 Hostales
🌦 Información meteorológica
Obtenga información meteorológica y mucho más desde la aplicación. ¡Descárgalo gratis!
🚕 ¿Cómo llegar allá?
Obtén información de rutas (en coche, a pie, en transporte público, etc), y mucho más, desde la app. ¡Descárgalo gratis!