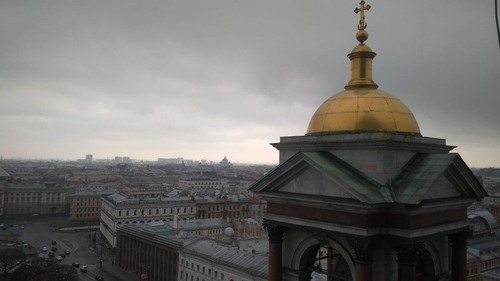 St Petersburg is the cultural capital of Russia. Located on the Neva River, it captivates visitors with its grandeur and a rich history. From its fairy-tale palaces to its breathtaking canals and bridges, this city is a living postcard. Stroll along its elegant embankments, take in the architectural details of the domes and baroque mansions, and delve into its diverse culture. Visit the legendary Winter Palace and the Hermitage, one of the world's most respected art collections. Wander the streets and discover countless hidden gems, such as the Yusupov Palace and the Church of the Savior on Blood. There's plenty to explore, from beautiful parks and gardens to the fascinating tsarist legacy of the city. Enjoy the experience of taking a boat ride along its tranquil canals and admire the views of the city's skyline from the water. For a unique perspective, take a ride on the metro and admire the fascinating art in each station. Whether you're here for the culture and history or the luxurious lifestyle, St Petersburg will captivate you with its charm and hospitality.
🏨 Hostales
🌦 Información meteorológica
Obtenga información meteorológica y mucho más desde la aplicación. ¡Descárgalo gratis!
🚕 ¿Cómo llegar allá?
Obtén información de rutas (en coche, a pie, en transporte público, etc), y mucho más, desde la app. ¡Descárgalo gratis!