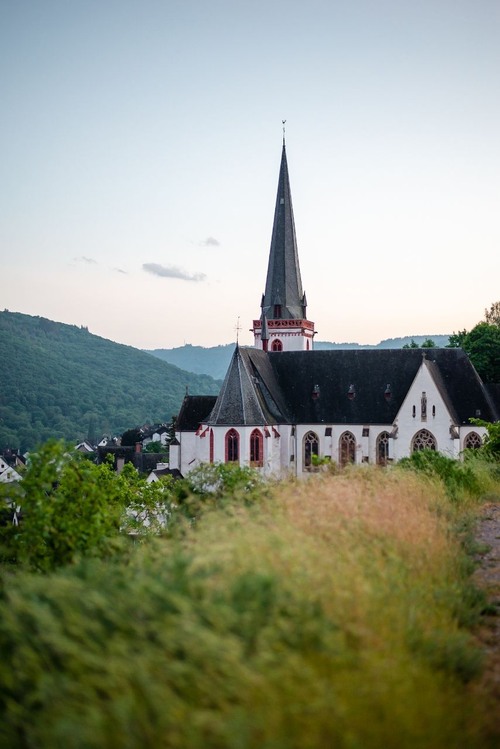 St Maximius Church is a beautiful medieval church located in the Rhineland-Palatinate region of Germany. Built in 1418, this architecture marvel is a mix of Gothic and Romanesque styles. The interior of the church is adorned with simple yet striking frescoes from the 18th century. St Maximius Church also houses intricately designed baroque altarpieces, art work from the 17th and 18th centuries such as paintings, carvings and sculptures, and beautiful painted glass windows. The church is surrounded by a picturesque, peaceful garden that further accentuates its allure. St Maximius Church is a symbol of the deep rooted artistic and spiritual heritage of Germany and must not be missed among things to do when visiting Klotten.
🏨 Hostales
🌦 Información meteorológica
Obtenga información meteorológica y mucho más desde la aplicación. ¡Descárgalo gratis!
🚕 ¿Cómo llegar allá?
Obtén información de rutas (en coche, a pie, en transporte público, etc), y mucho más, desde la app. ¡Descárgalo gratis!