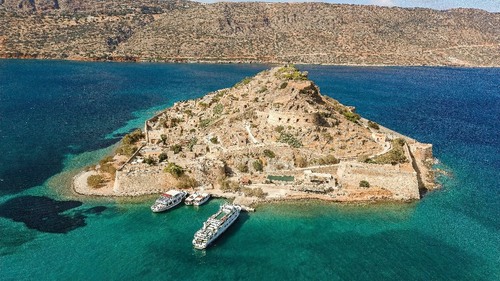 Spinalonga is an island off the coast of Crete, in the Gulf of Elounda in Agios Nikolaos. It has rich history, having functioned as a Venetian fortress, a leper colony during the early 1900s, and a tourist attraction for over 30 years. The history of Spinalonga is marked by many invasions and occupations, as can be seen in its period architecture. The fortress itself is an incredible sight with its massive walls, moats, and tunnels. The coastline of the island is lined with stunning whitewashed houses, while the rest of the island is filled with narrow cobblestone streets, quaint churches, small squares and other historic sites. Spinalonga is a great place to explore the unique architecture of the Cretan region, enjoy beautiful views over the nearby islands and take advantage of local gastronomic specialties. Despite the small size of the island, visitors can explore it on foot, discover hidden gems and have an overall rewarding experience.
🏨 Hostales
🌦 Información meteorológica
Obtenga información meteorológica y mucho más desde la aplicación. ¡Descárgalo gratis!
🚕 ¿Cómo llegar allá?
Obtén información de rutas (en coche, a pie, en transporte público, etc), y mucho más, desde la app. ¡Descárgalo gratis!