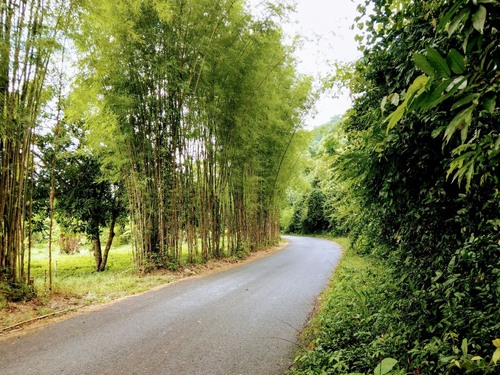 Song Phi Nong's Route is a beautiful 12 km forest and countryside road leading to the Thai border town of Ban Klong Yang. Winding back and forth through picturesque rice paddies and vegetable farms, this route offers breathtaking views and excellent opportunities for photos of remote rural life in Thailand. Along the way, travelers will find numerous Buddhist temples, Chinese shrines, churches, and mosques. With a few stops along the way, it makes for a great day trip from the nearby cities of Ubon Ratchathani or Kanchanaburi. Be sure to bring plenty of water and snacks and wear light, loose-fitting clothing to beat the heat. Enjoy the tranquil beauty of the countryside as you explore this unique part of Thailand!
🏨 Hostales
🌦 Información meteorológica
Obtenga información meteorológica y mucho más desde la aplicación. ¡Descárgalo gratis!
🚕 ¿Cómo llegar allá?
Obtén información de rutas (en coche, a pie, en transporte público, etc), y mucho más, desde la app. ¡Descárgalo gratis!