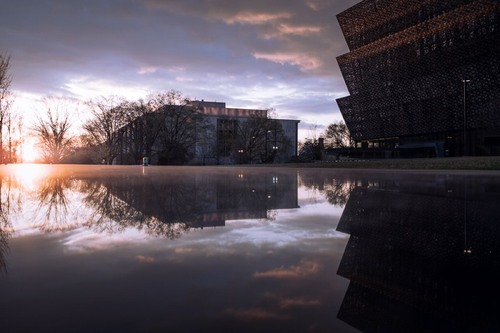 The Smithsonian National Museum of African American History and Culture (NMAAHC) is an historic museum dedicated to the analysis of the African American experience and its impact on the culture of the United States. Founded in 2003 and located in Washington D.C., in the shadow of the White House, the museum seeks to tell the story of the African American experience through a range of exhibitions, collections, public programs, and educational initiatives. The permanent exhibitions include "Slavery and Freedom," "Cultural Expressions," and "A Changing America." Visitors can join "Streetscape Images," a virtual tour of African American historical sites, explore the African American music and dance collection, engage in interactive activities, browse the historical archives, or appreciate an array of art from African American artists. The museum has become increasingly popular in recent years and offers guided group tours, as well as special events. It has already welcomed over 1.8 million visitors. Whether you're interested in understanding what it means to live as an African American in the United States or want to explore the rich history of African American culture, the NMAAHC is the perfect destination.
🏨 Hostales
🌦 Información meteorológica
Obtenga información meteorológica y mucho más desde la aplicación. ¡Descárgalo gratis!
🚕 ¿Cómo llegar allá?
Obtén información de rutas (en coche, a pie, en transporte público, etc), y mucho más, desde la app. ¡Descárgalo gratis!