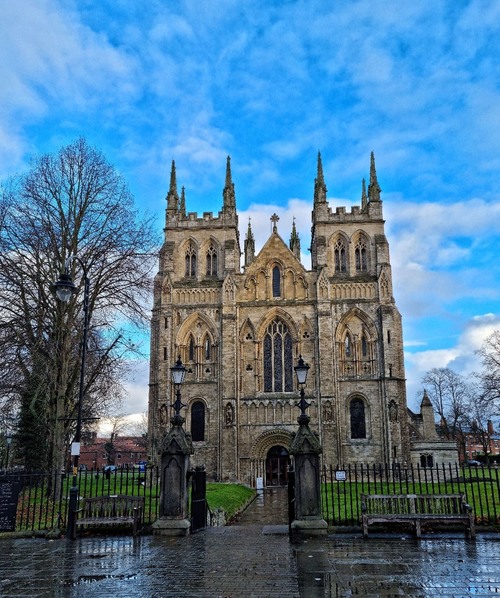 Selby Abbey is a beautiful and awe-inspiring place of worship in North Yorkshire, United Kingdom. Founded in 1069, the abbey is one of the largest and most ornately decorated parish churches in England. The church is a major tourist attraction and houses many historical artefacts from its long history. Inside the abbey, visitors will find stunning stained glass windows, intricately carved and painted wood panelling, and a large wooden sculpture of the Tree of Jesse, a representation of Jesus' family tree. The abbey is a great place for visitors to explore and admire the incredible beauty of English architecture and rich historical culture. Although the abbey is closed to visitors during services, it can be viewed and photographed from the outside.
🌦 Información meteorológica
Obtenga información meteorológica y mucho más desde la aplicación. ¡Descárgalo gratis!
🚕 ¿Cómo llegar allá?
Obtén información de rutas (en coche, a pie, en transporte público, etc), y mucho más, desde la app. ¡Descárgalo gratis!