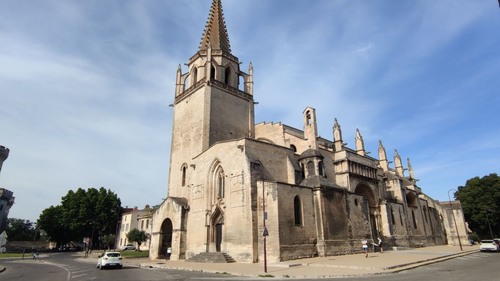 The small town of Sainte Marthe, in Tarascon, France, offers visitors a unique opportunity to step back in time and gain an understanding of rural life. The town is surrounded by stunning views of vineyards and rolling hills. It's a peaceful, tranquil place to wander and explore, with plenty of historic buildings, monuments, cafes and restaurants. The Tarascon Museum and Pilgrimage Centre provides an insight into the history of this area. The riverside walk takes you along the 4 km of the Rhône River, lined with picturesque views and fascinating wildlife. Bordering the Rhône River, Château de Tarascon is a must-see and iconic landmark of the town. This 15th- century fortress is a great example of medieval military architecture, and offers lansdcape view of the town and surrounding vineyards.
🏨 Hostales
🌦 Información meteorológica
Obtenga información meteorológica y mucho más desde la aplicación. ¡Descárgalo gratis!
🚕 ¿Cómo llegar allá?
Obtén información de rutas (en coche, a pie, en transporte público, etc), y mucho más, desde la app. ¡Descárgalo gratis!