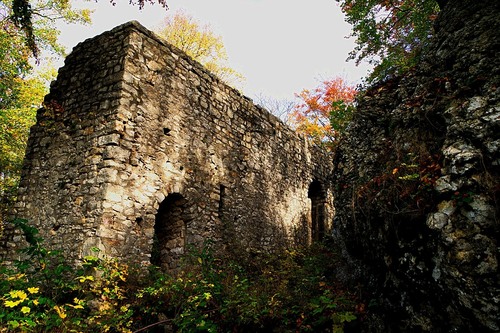 Ruine Hohenmelchingen is a ruined castle located in Burladingen, Germany. Built in the 12th century, this castle was once the residence of local counts and rulers of the Neckar-Alb region. Nowadays, it is a popular tourist attraction. The castle is surrounded by a beautiful green forest with several hiking trails and a stretch of the Neckar River. It is a great area to explore, take a leisurely walk, or capture beautiful views of nature. Inside the castle, visitors can marvel at its impressive architecture and get glimpses of the past. Its steep towers offer panoramic views of the region and there is also a restaurant nearby. Make sure to check it out for a relaxing day trip out of the city!
🌦 Información meteorológica
Obtenga información meteorológica y mucho más desde la aplicación. ¡Descárgalo gratis!
🚕 ¿Cómo llegar allá?
Obtén información de rutas (en coche, a pie, en transporte público, etc), y mucho más, desde la app. ¡Descárgalo gratis!