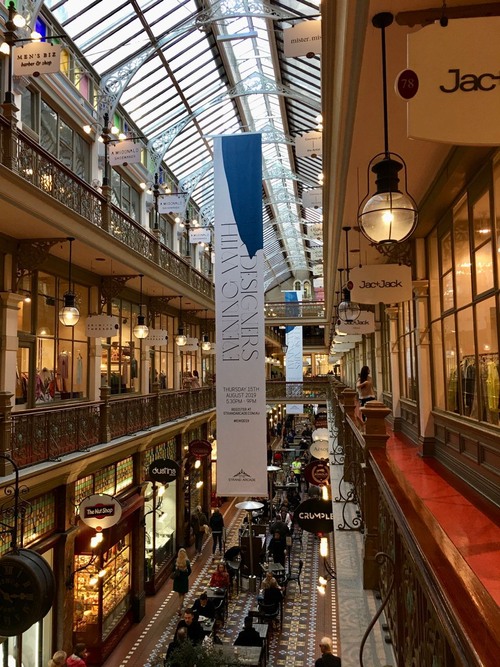 The Queen Victoria Building (QVB) is one of the oldest surviving examples of Granite Gothic architecture in the world. Built in 1898, the building is a shopping complex and grand arcade of grand department stores located in Sydney, Australia. It houses over 180 stores and offers a wide variety of services. The interior of the QVB has been extensively restored, featuring terracotta panels, a grand clock tower, wrought iron balustrades, domed roofs and a beautiful light court atrium. Stunning stained glass windows and art deco showcases also feature in the interiors, making the building a favorite of the photogenic. It has one of Sydney's largest collections of high-end fashion stores and restaurants, as well as a range of services including barber shops, financial services, newsagents, florists and even a post office. In recent years, the ground floor has focused on retail with a range of boutiques and specialist stores, popular with both locals and tourists alike. Whether it's window shopping or simply taking in the majestic beauty of the QVB, it is sure to be a memorable experience for all.
🏨 Hostales
🌦 Información meteorológica
Obtenga información meteorológica y mucho más desde la aplicación. ¡Descárgalo gratis!
🚕 ¿Cómo llegar allá?
Obtén información de rutas (en coche, a pie, en transporte público, etc), y mucho más, desde la app. ¡Descárgalo gratis!