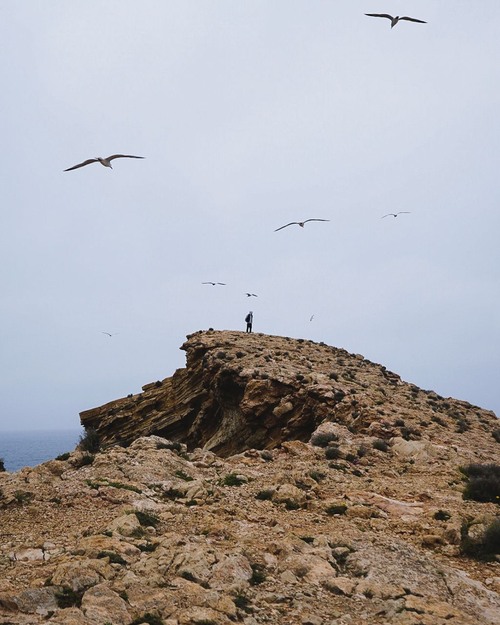 Punta Galera is located in the Mediterranean Sea off the coast of Cala Gració, Spain. It is a charming beach framed by high cliffs and surrounded by brightly colored boats. The beach sand is golden and sugary, creating an inviting ambiance perfect for swimming or simply relaxing. Its clear waters make it ideal for diving and snorkeling, with depths of up to 50 meters. The beach also features some lovely caves, sheltered rock formations, and small beaches. There are plenty of excellent restaurants and beach bars to choose from, ensuring a complete and fun day at the beach. For inland exploration, you may opt to visit the nearby remote village of Santa Eulalia or the fascinating hilltop fortress of Ses Garrigues. Punta Galera is a must-visit location for a wonderful day in the sun.
🌦 Información meteorológica
Obtenga información meteorológica y mucho más desde la aplicación. ¡Descárgalo gratis!
🚕 ¿Cómo llegar allá?
Obtén información de rutas (en coche, a pie, en transporte público, etc), y mucho más, desde la app. ¡Descárgalo gratis!