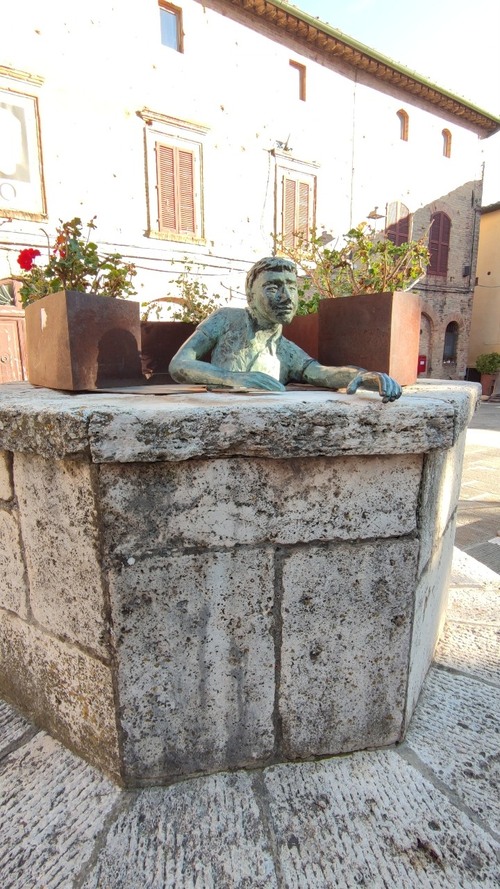 Pozzo and Piazza Libertà in Casole d'Elsa, Italy, is an impressive area located in the heart of the town. It includes an elegant geometry of stone gateways and a ceremonial fountain. Pozzo, or well, is an impressive octagonal tower that is connected to the Piazza Libertà. It is made from rusticated blocks of sandstone and weighs almost 3000 tons. Despite being unfinished, the piazza with its neoclassical architecture and open spaces offers stunning views of the rolling Tuscan hills. The Pozzo is also a great spot for panoramic photos of the surrounding landscape. The area is also full of ancient churches, cypress trees and old farms, creating a fantastic rural setting.
🌦 Información meteorológica
Obtenga información meteorológica y mucho más desde la aplicación. ¡Descárgalo gratis!
🚕 ¿Cómo llegar allá?
Obtén información de rutas (en coche, a pie, en transporte público, etc), y mucho más, desde la app. ¡Descárgalo gratis!