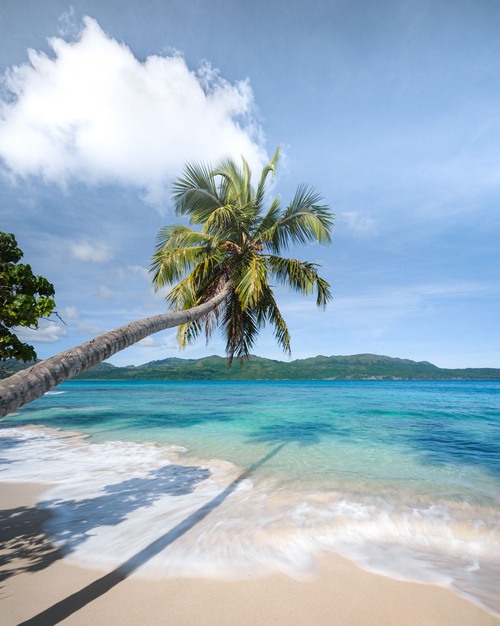 A great spot to discover the beauty of Dominican Republic, Playa Caleton is located in Las Galeras, a small fishing village in the Samaná Peninsula. It's well known for its gorgeous crystal blue waters and raw natural beauty. The beach is packed with towering palm trees, white sand, and small coves surrounded by tall cliffs, making it the perfect hideaway spot. The beach is also popular for snorkeling and kayaking, so make sure to bring your gear. It's also ideal for some relaxing sunbathing, seafood tasting, and beach activities. To reach the beach, you can take the route passing through the hillside villages, a great way to experience the local lifestyle. Be sure to bring enough cash, because access to the beach is payable with Dominican pesos. And don't forget to bring your camera, to capture the breathtaking views of this piece of paradise.
🌦 Información meteorológica
Obtenga información meteorológica y mucho más desde la aplicación. ¡Descárgalo gratis!
🚕 ¿Cómo llegar allá?
Obtén información de rutas (en coche, a pie, en transporte público, etc), y mucho más, desde la app. ¡Descárgalo gratis!