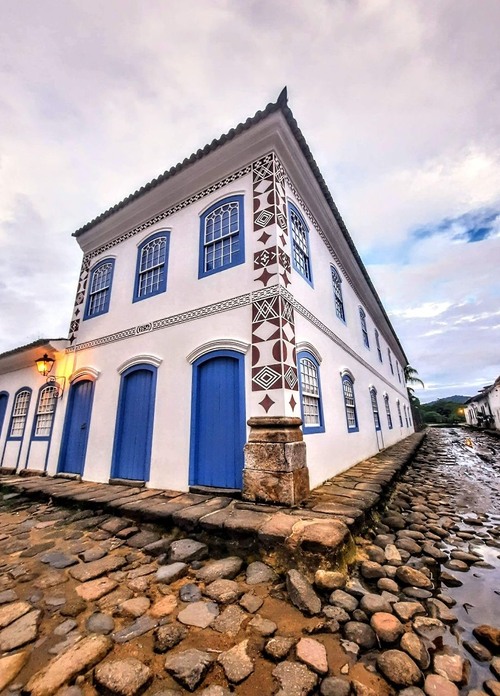 Paraty, in the state of Rio de Janeiro, is a beautiful colonial port town located on the Costa Verde (Green Coast) of south-east Brazil. Take a stroll down the quaint cobblestone streets of the Centro Historico and explore the town's past with its splendid baroque architecture, bright-colored houses and old churches. One must-see street is the Rua da Lapa, located in the Centro Historico. This cobblestone street is a pedestrian-only zone and filled with colorful and ornate buildings, as well as a multitude of stores, restaurants and cafes attracting visitors. Pay close attention to the details on the outside of the buildings, and on the street. Apart from the bustling street of the Centro Historico, you will be taken away by the natural beauty surrounding Paraty. Take take a short drive out of town and explore its stunning mountainous landscape, pristine beaches and secluded lagoons - all of which can be reached easily by car.
🌦 Información meteorológica
Obtenga información meteorológica y mucho más desde la aplicación. ¡Descárgalo gratis!
🚕 ¿Cómo llegar allá?
Obtén información de rutas (en coche, a pie, en transporte público, etc), y mucho más, desde la app. ¡Descárgalo gratis!