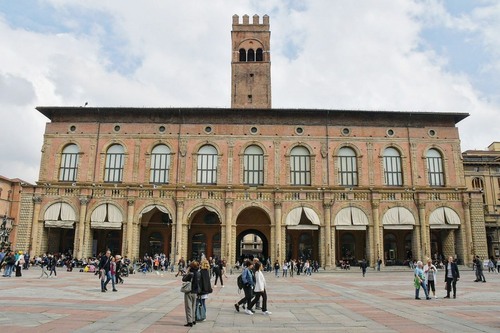 Palazzo Re Enzo is an iconic monument located in the heart of the beautiful city of Bologna, Italy. It was originally built in 1244 as the municipal administrative center of the city and was later converted into a royal palace by Enzo, the King of Sardinia. Today, the building is open for visitors to explore its intricate architectural details and admire the fascinating sculptures and frescoes that adorn the inner walls of the palace. Palazzo Re Enzo is a popular tourist destination and an ideal place to see the diverse culture and history of one of the most beautiful cities in the world. Whether you are looking for a sightseeing opportunity or just a quiet walk, the palace is an ideal choice.
🌦 Información meteorológica
Obtenga información meteorológica y mucho más desde la aplicación. ¡Descárgalo gratis!
🚕 ¿Cómo llegar allá?
Obtén información de rutas (en coche, a pie, en transporte público, etc), y mucho más, desde la app. ¡Descárgalo gratis!