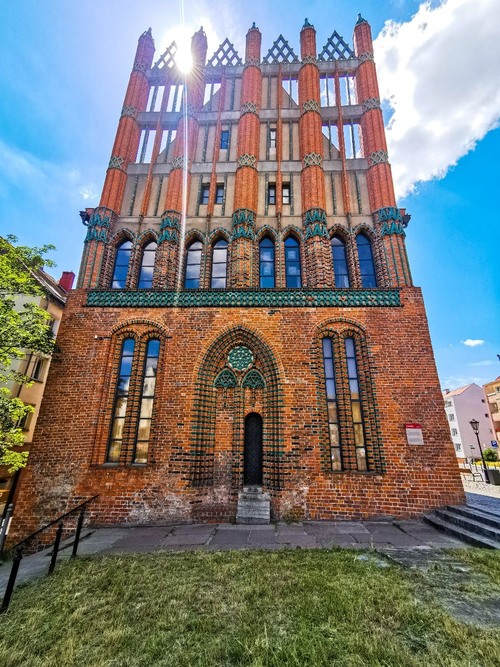 The Old Town Hall in Szczecin, Poland is an impressive building that dates back to the 14th century. It is a large, magnificent structure, built in the gothic style with the touches of the renaissance.

On the front facade you can find a Bulwar Barbary port, a historical symbol of Szczecin, with a figure of a tower looking towards the Oder River. Inside the courtyard there is the 15th century wooden tower. The place is surrounded by a park, which is a lovely spot for a leisurely stroll. Inside, the adjacent chambers contain a permanent exhibition about the administrative history of Szczecin, as well as a collection of furniture and old things from the royal family. The Old Town Hall square is a great spot for sightseeing. There is a beautiful fountain, a memorial of the Polish Uprising and an old prison. The Old Town Hall is now the Szczecin City Hall, and the building is open to the public. You can visit the building and its museum, learn about the history of Szczecin and take some memorable photos.
🏨 Hostales
🌦 Información meteorológica
Obtenga información meteorológica y mucho más desde la aplicación. ¡Descárgalo gratis!
🚕 ¿Cómo llegar allá?
Obtén información de rutas (en coche, a pie, en transporte público, etc), y mucho más, desde la app. ¡Descárgalo gratis!