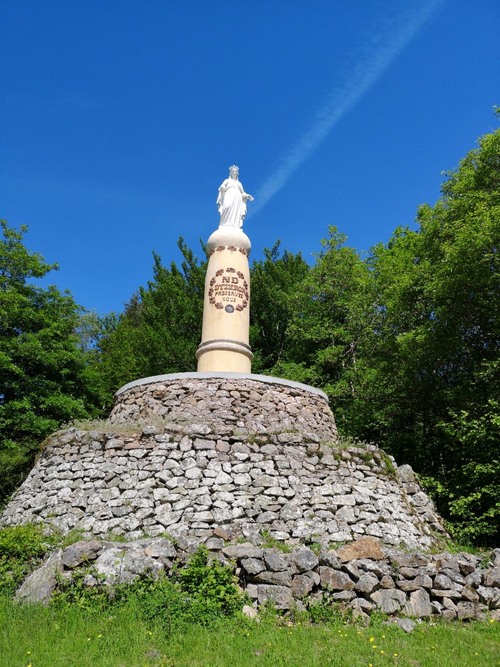 Notre Dame Yzeron is a historic medieval Abbey in Yzeron, a commune in south-eastern France located within the Auvergne-Rhône-Alpes region. The Abbey has a fascinating history, having been founded in the 10th century by monks from the Benedictine order. It is built in the Romanesque style, and is one of the best preserved religious sites in the region. Today the Abbey stands open for visitors and still has a small number of monks living and working there. It features a number of interesting features, including a Basilica, subterranean crypts and an exorcism chamber. Visitors can take a stroll around the various old buildings, as well as seeing some of the Abbey's many important historical artefacts. A visit to Notre Dame Yzeron is a must for anyone in the area looking to explore France's deep religious history.
🌦 Información meteorológica
Obtenga información meteorológica y mucho más desde la aplicación. ¡Descárgalo gratis!
🚕 ¿Cómo llegar allá?
Obtén información de rutas (en coche, a pie, en transporte público, etc), y mucho más, desde la app. ¡Descárgalo gratis!