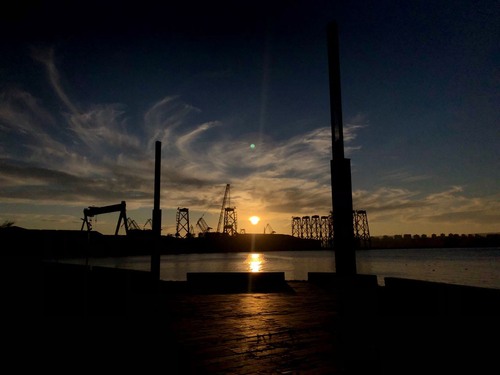 Navantia and Paseo marítimo de San Valentín are two iconic attractions in the town of Fene, Spain. Navantia is a naval shipyard that has been built to manufacture both commercial vessels and ships for the Spanish military. Its three dry docks offer the chance to witness the structures in progress, and once completed, launch the impressive ships that provide the soundtrack of the waterfront. The Paseo marítimo de San Valentín stretches along the south side of Navantia. This boardwalk offers stunning views of Fene's rugged coastline and its harbor. On the east side of the navigable basin is a popular beach that is a great spot from which to watch the sailing boats bobbing in the waves. A delightful maritime promenade connected to the beach, further delights the viewers. Filled with lovely boutiques, bars and galleries, the sheer variety of activities on offer makes a great day out of the city.
🏨 Hostales
🌦 Información meteorológica
Obtenga información meteorológica y mucho más desde la aplicación. ¡Descárgalo gratis!
🚕 ¿Cómo llegar allá?
Obtén información de rutas (en coche, a pie, en transporte público, etc), y mucho más, desde la app. ¡Descárgalo gratis!