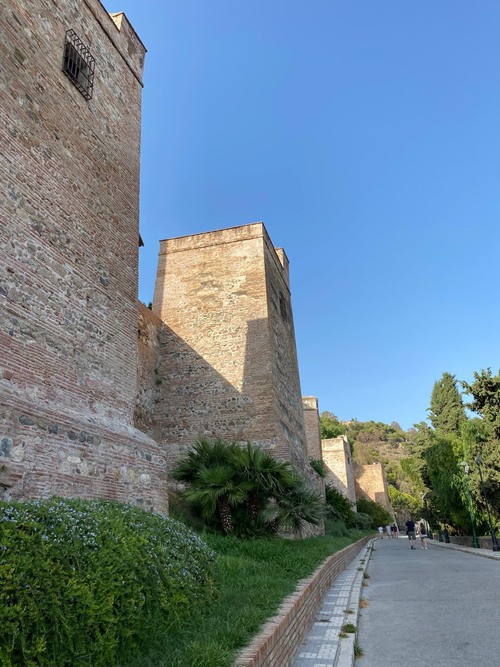 The Moorish Alcazaba of Malaga is an 11th-century fortress palace located in the historic centre of Malaga. Constructed on an ancient Roman site, the fortress overlooks the city and its Mediterranean coastline. The complex includes two impressive towers, two walls and a series of gardens and patios accompanied by palm trees, fruit trees, and some colourful bougainvillea. Here, tourists can enjoy the amazing views of the city and the port. Inside the complex, there are various archaeological discoveries and interesting sites to explore. Visitors should also note the impressive foundations and stonework, as well as the murales painted by Benito Santana in 1995, depicting the city. This site showcases a prominent combination of Roman, Christian, and Moorish culture and is a must-visit for all travellers to Malaga.
🌦 Información meteorológica
Obtenga información meteorológica y mucho más desde la aplicación. ¡Descárgalo gratis!
🚕 ¿Cómo llegar allá?
Obtén información de rutas (en coche, a pie, en transporte público, etc), y mucho más, desde la app. ¡Descárgalo gratis!