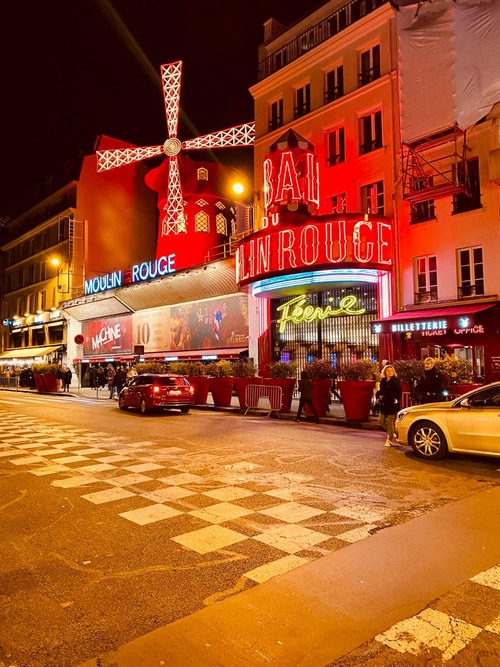 When visiting Paris, there are some attractions that are an absolute must. Among the must-sees, Moulin Rouge and Place Blanche will bring you back to times of romance and grandeur.

The Moulin Rouge is an icon of Paris and the world, immortalized in French can-can performances. This legendary cabaret is dedicated to the beauty and charm of French dance and entertainment. You can find it in the heart of Pigalle, in one of the oldest streets of the capital. Place Blanche is a large triangular square defined by three orbital roads; the most picturesque being to the south of the Moulin Rouge. With its beautiful landscape and monuments it is one of the most beautiful views of Paris. It is lined with cafe terraces that give the area a festive and unique atmosphere. Here, you can find hawkers, art galleries and acclaimed restaurants, making it a great place to stop and take a break while exploring this incredible city.
🌦 Información meteorológica
Obtenga información meteorológica y mucho más desde la aplicación. ¡Descárgalo gratis!
🚕 ¿Cómo llegar allá?
Obtén información de rutas (en coche, a pie, en transporte público, etc), y mucho más, desde la app. ¡Descárgalo gratis!