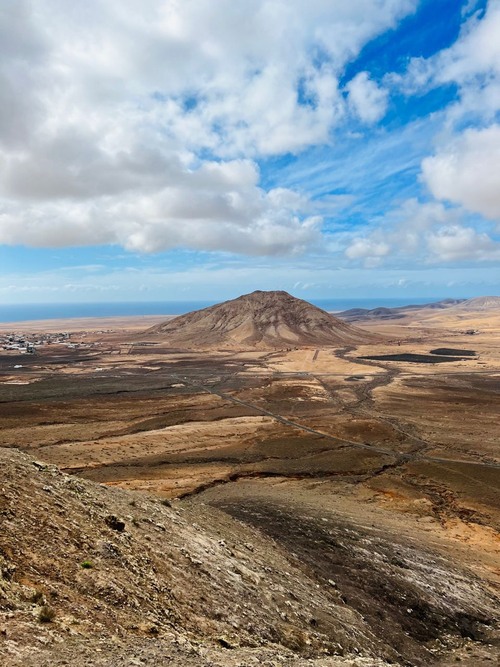 Monte Tindaya is a mountain in the small town of Tindaya in Fuerteventura, Canary Islands, Spain. It is the sacred mountain of the original inhabitants of Fuerteventura, the Majoreros, and it has been declared a Natural Monument by the Spanish Government in 1987. The mountain reaches an altitude of 467 meters, and on its top you can find remains of a temple built by the Majoreros. The mountain is surrounded by cacti, revealing the strong African influence in the island. It is surrounded by a huge sand desert in the east and by the imposing cliffs of Acusa and La Canada in the west. It's a great place to explore with breathtaking views of the area and its diverse landscape. It's a great place for those who are looking for some peace and quiet, far from the crowded cities.
🏨 Hostales
🌦 Información meteorológica
Obtenga información meteorológica y mucho más desde la aplicación. ¡Descárgalo gratis!
🚕 ¿Cómo llegar allá?
Obtén información de rutas (en coche, a pie, en transporte público, etc), y mucho más, desde la app. ¡Descárgalo gratis!