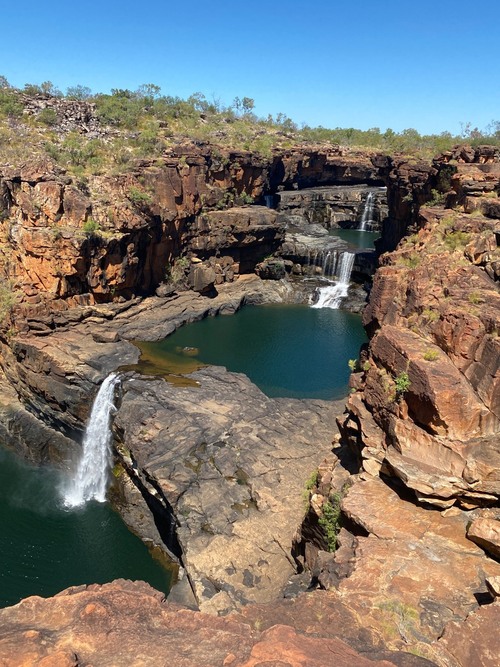 Mitchell Falls is located in the remote and stunningly beautiful fan-shaped rockpools in the Kimberley region. Located in the traditional lands of the Kandiwal community, it is made up of four cascades which drop 84 meters in total, making it one of the most stunning waterfalls in Australia.

Meticulously maintained trails around the falls, allow visitors to experience the unique desert landscape with its vast waterholes, bird life and landscapes, in the uncharted reaches of the Kimberley. An adventure to Mitchell Falls is the perfect way to immerse yourself in nature and explore what the World Heritage listed, Bungle Bungle Range and the Purnululu National Park have to offer. Visiting Mitchell Falls is a great way for visitors to take time off from the busy city lifestyle and find solace in Australia's wild and pristine nature. Canoeing, bush walking, bird watching, fishing and camping; all of these activities are possible at the Mitchell falls and sure to create memories that will last a lifetime. With guided tours available, visitors are sure to make the most of the journey and ensure safety in the remote and rugged terrain.
🌦 Información meteorológica
Obtenga información meteorológica y mucho más desde la aplicación. ¡Descárgalo gratis!
🚕 ¿Cómo llegar allá?
Obtén información de rutas (en coche, a pie, en transporte público, etc), y mucho más, desde la app. ¡Descárgalo gratis!