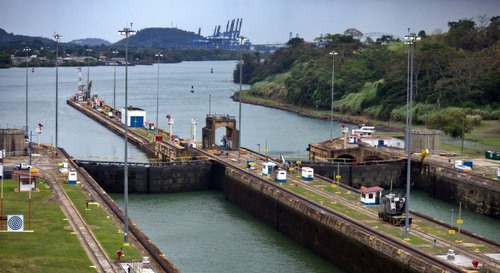 Miraflores Locks, part of the Panama Canal, is located in Panama City and is a must-see for any visitor. The Miraflores Visitor's Center provides visitors with interesting and informative information on the Canal and its history. A highlight is the fourteen-minute Panama Canal movie which tells the story of the Canal's construction and the important role the USA played in this project. There is a terrace and observation deck where visitors can view the locks operations. The visitors center is complete with an interactive museum, restaurant, and gift shop. A visit to the Miraflores Locks and Visitor's Center is an excellent way to learn more about the amazing feat of engineering that is the Panama Canal.
🏨 Hostales
🌦 Información meteorológica
Obtenga información meteorológica y mucho más desde la aplicación. ¡Descárgalo gratis!
🚕 ¿Cómo llegar allá?
Obtén información de rutas (en coche, a pie, en transporte público, etc), y mucho más, desde la app. ¡Descárgalo gratis!