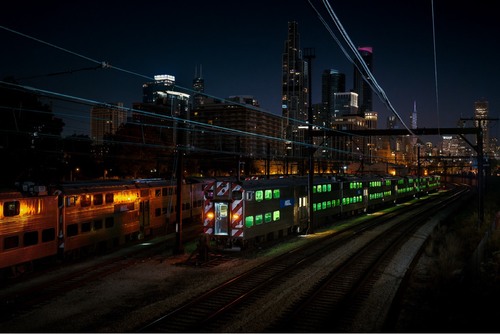 The Metra Electric Line in Chicago is a commuter rail service operated by Metra in the Chicago metropolitan area. It covers over 13 miles from Millennium Station in downtown Chicago to University Park. It also covers numerous South Side neighborhoods, and several suburbs, such as Homewood, Flossmoor, and University Park. First opened in 1938, it is an important part of the transportation infrastructure in this area. In addition to regular passenger service, the Metra Electric Line offers a variety of scenic rides where passengers can admire the surrounding landscapes. Tower 18, located at Van Buren Street, is hugely popular as it offers breathtaking views of downtown Chicago. Besides, Chicago's skyline can be admired from the otherside of the lake. All the lines offer numerous exciting stops, such as Hyde Park, Museum of Science and Industry, and Pullman Historical District. For art lovers, the Museum of Contemporary Art is a must-see stop.
🌦 Información meteorológica
Obtenga información meteorológica y mucho más desde la aplicación. ¡Descárgalo gratis!
🚕 ¿Cómo llegar allá?
Obtén información de rutas (en coche, a pie, en transporte público, etc), y mucho más, desde la app. ¡Descárgalo gratis!