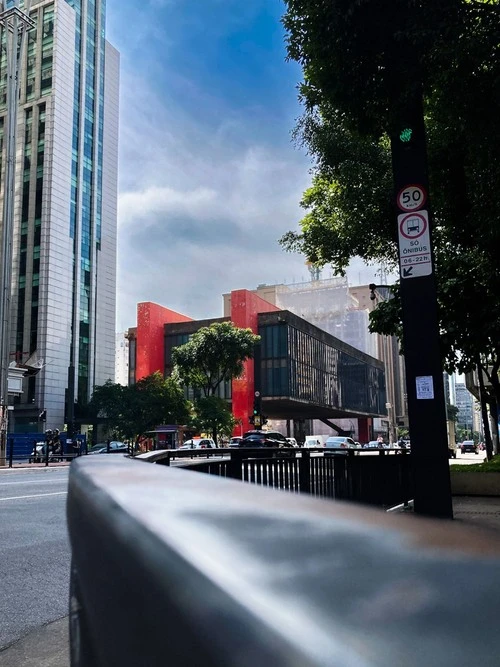 🗺 Mapa
🎫 Atracciones turísticas
🏨 Hostales
🌦 Información meteorológica
Obtenga información meteorológica y mucho más desde la aplicación. ¡Descárgalo gratis!
🚕 ¿Cómo llegar allá?
Obtén información de rutas (en coche, a pie, en transporte público, etc), y mucho más, desde la app. ¡Descárgalo gratis!
💬 Sugerencias y Comentarios
The Masp throughout its history is an indispensable place for those passing through SP.
And it is worth visiting the local exhibitions, as it is one of the monuments that most breathes culture, starting with its architecture.