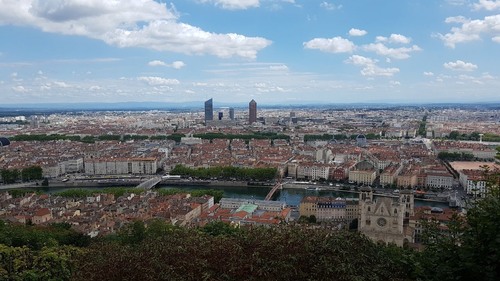 Lyon, situated along both sides of the River Saône, is the third-largest city in France after Paris and Marseille. This unique city is characterized by its mix of medieval, Renaissance and modern architecture, which is both exciting and visually stunning. The well-preserved city center houses many historical sites, such as the Renaissance city hall, and many parks and squares filled with hidden fountains and gardens.

The Esplanade de la Basilique inside the city is a public square that was used as a cemetery before being turned into a park filled with trees, walkways and sculptures. This lovely spot can be found at the North end of the old city quarter, a few blocks away from the famous Lyon Cathedral. Other sights around it include the Baroque church of Saint-Antoine, the Maison Guichard and its cobblestone formations. Walk around the corner and visit the courtyards, which offer the perfect mixture of traditional architecture and Mediterranean flavor. Don't forget to explore the surrounding pedestrian streets, which make it easy to Take a leisurely stroll and fully appreciate all the beauty Lyon has to offer. There's also plenty of shopping and dining options to keep visitors busy. Enjoy the local restaurants and cafés, as well as some of the traditional markets throughout the city for some unique souvenirs.
🌦 Información meteorológica
Obtenga información meteorológica y mucho más desde la aplicación. ¡Descárgalo gratis!
🚕 ¿Cómo llegar allá?
Obtén información de rutas (en coche, a pie, en transporte público, etc), y mucho más, desde la app. ¡Descárgalo gratis!