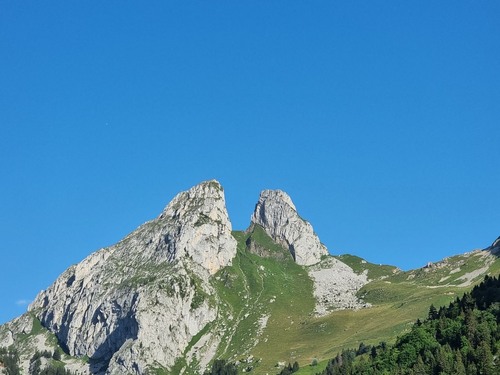 Les Jumelles and Lac de Tanay near Vouvry, Switzerland, is a stunningly beautiful riverine landscape full of rugged mountains and amazing skiing. The Lac de Tanay is a beautiful lake with clear blue waters surrounded by mountain trails and forest. Les Jumelles is the name given to two mountains, the Grandes Jumelles and the Petites Jumelles, that can be seen from miles away. There's nothing like taking a peaceful hike through this wonderful area, appreciating its vast nature. The best paths to hike around include Sentier de la Plantaz, Randonnée des Myosotis, Tour de l'Absinthe and more! For those looking for a great view, the summit of Grandes Jumelles is the perfect spot. There's also a plethora of activities to do like skiing, swimming and fishing. Lastly, don't forget to visit the Miroir d'eau cascade and the traditional Swiss villages found near the lake. Visiting Les Jumelles and Lac de Tanay is an experience of a lifetime that all should enjoy!
🌦 Información meteorológica
Obtenga información meteorológica y mucho más desde la aplicación. ¡Descárgalo gratis!
🚕 ¿Cómo llegar allá?
Obtén información de rutas (en coche, a pie, en transporte público, etc), y mucho más, desde la app. ¡Descárgalo gratis!