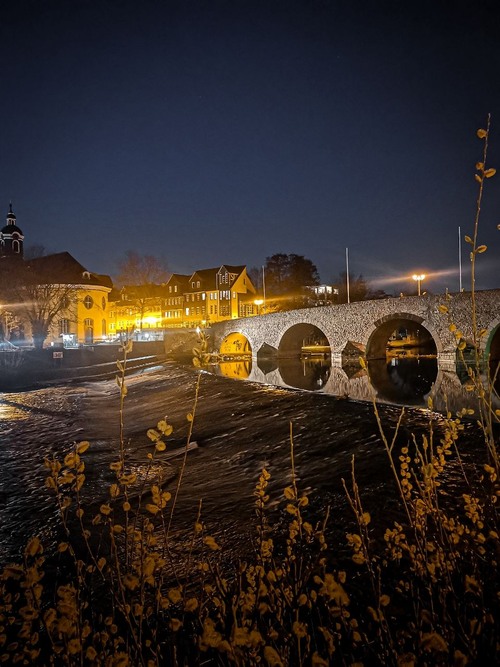 The Lahn Bridge in Germany is a stunning structure located over the River Lahn. Take a stroll to the bridge and admire its unique double-arch design; the bridge arches gracefully above the river and its curves are beautifully lit at night. The decking of the Lahn Bridge is a great spot from which to watch the boats on the river, or take in some of the impressive views of the surrounding area. The bridge is wide enough for two lanes of traffic and cyclists, so it is possible to take a leisurely stroll down the middle of the bridge and take in the sights of the river and the surrounding countryside. For those who want a unique adventure, you can also try your hand at panoramic photography - the Lahn Bridge is a great spot for taking pictures!
🏨 Hostales
🌦 Información meteorológica
Obtenga información meteorológica y mucho más desde la aplicación. ¡Descárgalo gratis!
🚕 ¿Cómo llegar allá?
Obtén información de rutas (en coche, a pie, en transporte público, etc), y mucho más, desde la app. ¡Descárgalo gratis!