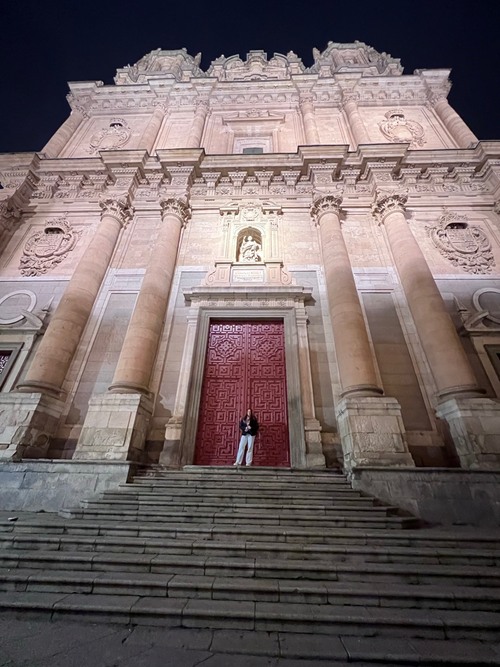 La Clerecía is a Renaissance structure that is part of the University of Salamanca, located in the city of Salamanca in Spain. A former Jesuit College, it is considered one of the most beautiful buildings in the area and is classified as a National Historic Monument. Built in the 16th century in a Baroque style, it is noted for its beautifully decorated façade, which features elegant columns, arches and balconies. Inside, the most famous feature is the majestic main staircase which is decorated with intricate stucco work. Visitors can also explore other parts of the building, such as its courtyard, chapel, library, and exhibition hall. La Clerecía is open to the public and serves as a cultural center for the university, hosting events and exhibitions throughout the year.
🌦 Información meteorológica
Obtenga información meteorológica y mucho más desde la aplicación. ¡Descárgalo gratis!
🚕 ¿Cómo llegar allá?
Obtén información de rutas (en coche, a pie, en transporte público, etc), y mucho más, desde la app. ¡Descárgalo gratis!