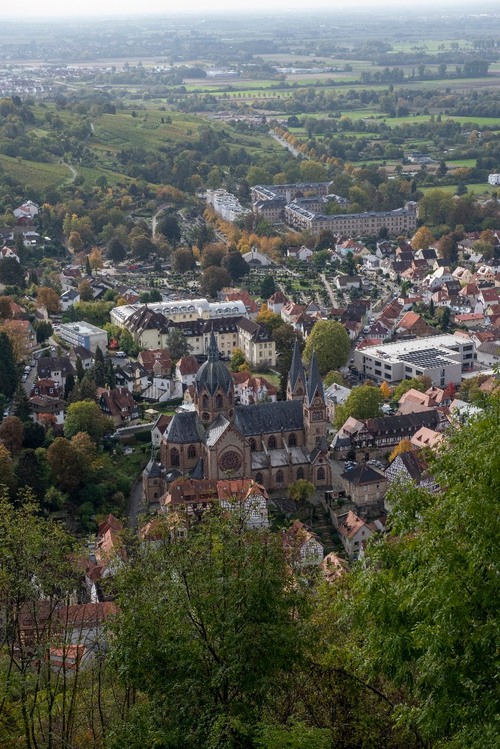 Situated in the charming town of Heppenheim (Bergstraße), Kirche St. Peter is a Catholic Church originally built in 1180. It is considered one of the oldest churches in the area, and has a unique architectural style which combines elements of Gothic and Baroque design. Inside the church, visitors will admire the magnificent paintings, stunning stained glass windows, and ornate altar surrounded by five golden angels. On the exterior, the building is adorned with original sculptures and two distinctive towers, which were added in 1844. With its unique atmosphere and centuries of history, Kirche St. Peter is a must-visit for any traveler in the area!
🌦 Información meteorológica
Obtenga información meteorológica y mucho más desde la aplicación. ¡Descárgalo gratis!
🚕 ¿Cómo llegar allá?
Obtén información de rutas (en coche, a pie, en transporte público, etc), y mucho más, desde la app. ¡Descárgalo gratis!