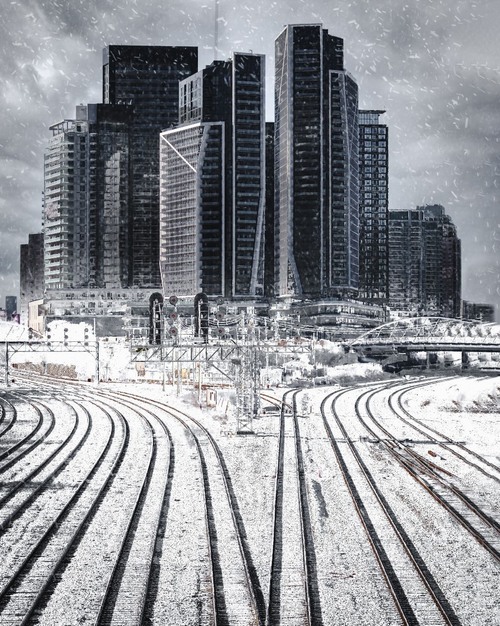 King West Village is a vibrant neighbourhood located in the heart of Toronto, Canada. It is home to many boutique shops and bustling restaurants, making it a popular destination for locals and tourists. It is also the location of the Sir Isaac Brock Bridge - Bathurst Street Bridge, which is one of the city's most impressive structures. The bridge is located at the southern end of King West Village and spans the entire width of Bathurst Street. It is a spectacular sight, connecting the two halves of downtown Toronto. The bridge is an iconic representation of the city's industrial heritage, and visitors can enjoy the view of the Toronto skyline from atop the structure. It is an ideal spot for anyone looking to enjoy the stunning views of the city.
🌦 Información meteorológica
Obtenga información meteorológica y mucho más desde la aplicación. ¡Descárgalo gratis!
🚕 ¿Cómo llegar allá?
Obtén información de rutas (en coche, a pie, en transporte público, etc), y mucho más, desde la app. ¡Descárgalo gratis!