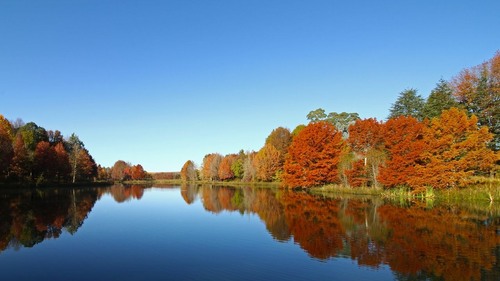 Kenmo Lake, in the Mkhomazi Wilderness area in South Africa, is a stunning and serene lake surrounded by mountains and hills. With a variety of complimentary activities, it is the perfect spot for adventure and nature lovers. There are some beautiful hiking trails that come with incredible views of the lake, which is set in a picturesque valley. It is also home to a wide variety of wildlife including different bird species, kudu, giraffe, and hippos. Visitors can also take a canoe out onto the lake, where they can bask in its serenity, or swim in the refreshing waters. From Kenmo Lake, you can also access the Mathikithi Wilderness Area, where you can find some stunning waterfalls and ancient San rock art sites. Whether you're looking for secluded relaxation or exciting adventure, Kenmo Lake has something for everyone!
🏨 Hostales
🌦 Información meteorológica
Obtenga información meteorológica y mucho más desde la aplicación. ¡Descárgalo gratis!
🚕 ¿Cómo llegar allá?
Obtén información de rutas (en coche, a pie, en transporte público, etc), y mucho más, desde la app. ¡Descárgalo gratis!