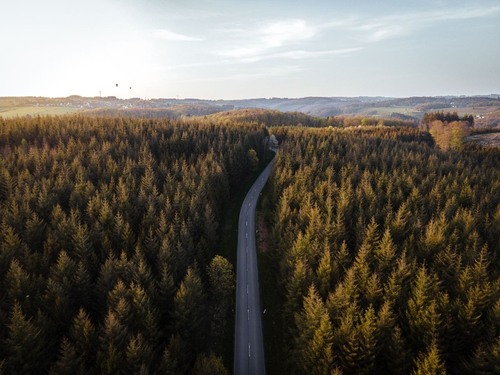 Take a majestic glance at the colorful sky in Morsbach, Germany. With the picturesque view of hot air balloons silhouetted against the setting sun, framed by a lush conifer forest, this experience will take your breath away. Morsbach is a municipality in the district of Altenkirchen, Rhineland-Palatinate. It is situated at the edge of the Westerwald mountain range and the nature reserve Naturwald Westerwald-Morsbach. On Mondays and Fridays, hot air balloon fans can enjoy the scenic view at the Morsbach Airfield. Visitors can get up close with the balloons by talking to balloon pilots and even taking flights at sunrise. This is sure to create some amazing memories.
🏨 Hostales
🌦 Información meteorológica
Obtenga información meteorológica y mucho más desde la aplicación. ¡Descárgalo gratis!
🚕 ¿Cómo llegar allá?
Obtén información de rutas (en coche, a pie, en transporte público, etc), y mucho más, desde la app. ¡Descárgalo gratis!