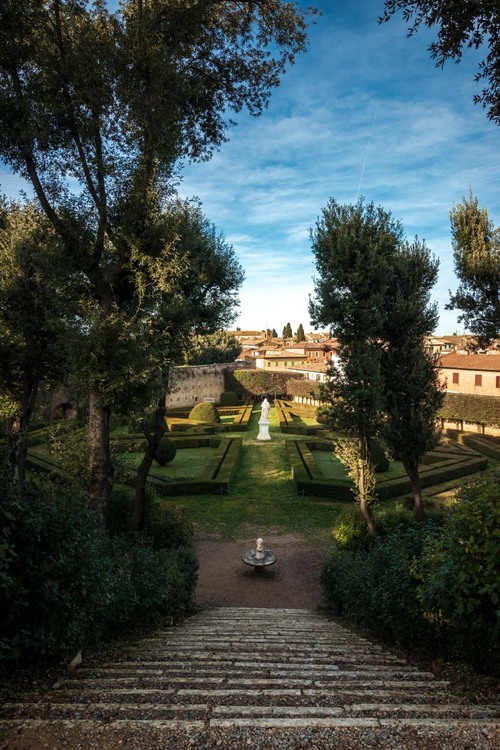 Horti Leonini is an Italian Renaissance garden located in the small hilltop town of San Quirico d'Orcia in Tuscany, Italy. Built by Domenico di Lorenzo in 1593, the 32 acre garden is divided into four courtyards– each with a unique layout featuring symmetrical allées, terraces, and collected sculptures. Horti Leonini's design is Italian-Renaissance, but heavily informed by Greek mythology, as evidenced by the garden's painting of Greek scenes, goddesses, and gods. Today, visitors can see the garden's still intact pleasure garden with frescoed walls and fountains, meandering pathways, and ornately decorated courtyards, which are filled with sculptures, fountains, and other art pieces. Visitors can also see the garden's intact boundaries– long stone walls that create the perfect secluded and peaceful space to marvel at Renaissance art, read a book, and relax. Horti Leonini is a perfect destination for those intrigued by Italian Renaissance art and design.
🏨 Hostales
🌦 Información meteorológica
Obtenga información meteorológica y mucho más desde la aplicación. ¡Descárgalo gratis!
🚕 ¿Cómo llegar allá?
Obtén información de rutas (en coche, a pie, en transporte público, etc), y mucho más, desde la app. ¡Descárgalo gratis!