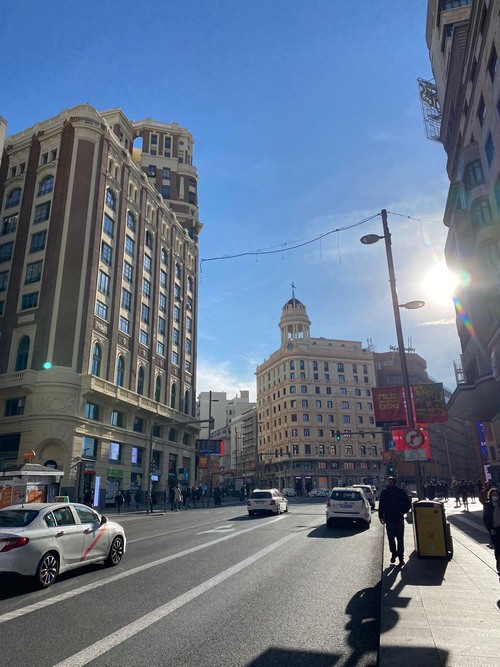 Historico Edificio de Callao is a landmark 19th century building located in the heart of Madrid, Spain. It is a protected historical monument and a stunning example of late nineteenth century architecture. Formerly the headquarters of the Spanish merchant marine, the building is now a popular local landmark. In the city's bustling Callao Plaza, directly outside the Edificio de Callao, an array of restaurants, cafes, shops, and theatres come to life. Inside the building lies a beautiful courtyard, and further inside there is a central patio complete with a fountain, surrounded by lofty curved arches. Today, the edifice is occupied by governmental and corporate offices, as well as a few cafés and shops, giving visitors an opportunity to get a glimpse of what the life of a 19th century Spaniard would have been like. Be sure to stop and take in the incredible historical architecture of the building.
🌦 Información meteorológica
Obtenga información meteorológica y mucho más desde la aplicación. ¡Descárgalo gratis!
🚕 ¿Cómo llegar allá?
Obtén información de rutas (en coche, a pie, en transporte público, etc), y mucho más, desde la app. ¡Descárgalo gratis!