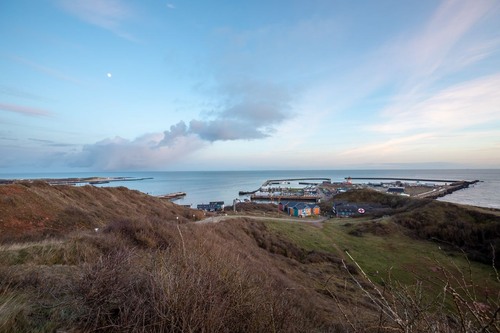 Helgoland Hafen and Footpath/View Point is a stunning insight into Helgoland's maritime culture. Located in Germany, the harbour of this seaport is one of the most important economic and commercial resources in the region. Several fish and seafood restaurants line the harbour, while the scenic view of cliff-ringed coasts and the stunning views of the North Sea offer the perfect backdrop for photographers and nature lovers. The Footpath and View Point at the harbour area is perfect for walkers and joggers to experience the breathtaking views of Helgoland. The 200 m footpath also has interesting information boards, displaying the history of Helgoland and its beautiful nature. The View Point offers a picturesque panorama with the fishing boats on one side and the North Sea on the other.
🏨 Hostales
🌦 Información meteorológica
Obtenga información meteorológica y mucho más desde la aplicación. ¡Descárgalo gratis!
🚕 ¿Cómo llegar allá?
Obtén información de rutas (en coche, a pie, en transporte público, etc), y mucho más, desde la app. ¡Descárgalo gratis!