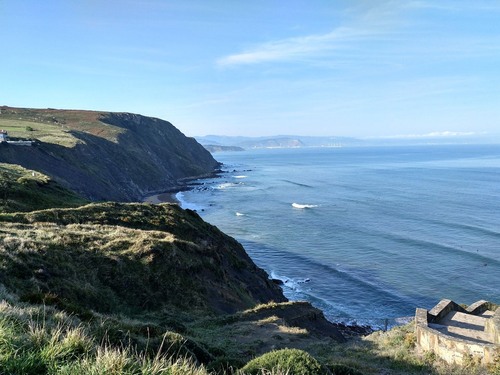 Goikomendiazpe and Mirador de Barrika, located in Barrika, Spain, is a hideaway that offers sweeping views of the Bay of Biscay, with views of the spectacular cliffs of the Galician coastline. This viewpoint, located on the Barcelona coast, features a natural promenade which winds its way through the interesting rock formations and whale watching points. The views of the crashing waves and stunning sea stacks create a stunning backdrop for visitors and photographers. To enhance the experience, there are two lighthouses – Goikomendiazpe and Mirador de Barrika – on the cliff features providing sublime views of the ocean and a glimpse of the whales. The route can be very humbling and its reminders of the power of nature can be seen in the piles of crumbled rocks along the paths. It's the perfect spot to enjoy a leisurely walk or a picnic with friends and family.
🌦 Información meteorológica
Obtenga información meteorológica y mucho más desde la aplicación. ¡Descárgalo gratis!
🚕 ¿Cómo llegar allá?
Obtén información de rutas (en coche, a pie, en transporte público, etc), y mucho más, desde la app. ¡Descárgalo gratis!