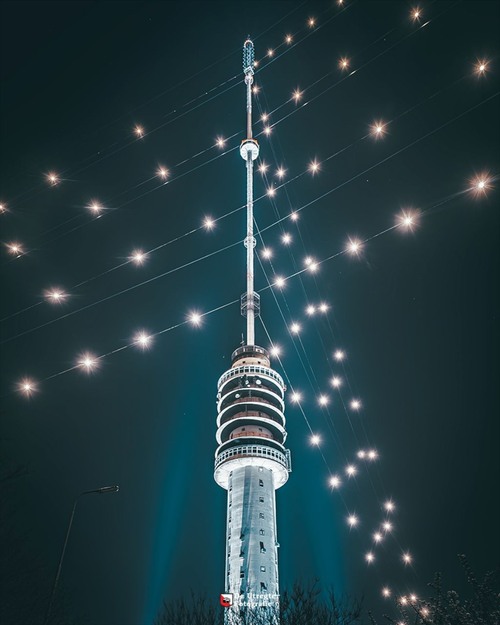 The Gerbrandytoren was built in the 1950s and overlooks Lake IJsselmeer, near IJsselstein, Netherlands. The tower stands nearly 120 meters tall, making it one of the highest points in the country. For the most breathtaking view of the lake, climb to the top of the tower and take in the sights of the surrounding area - you'll be able to see far enough to spot the bulb fields of nearby Keukenhof. There's also a small lookout room at the top, which provides stunning views of Lake IJsselmeer, the IJssel Valley, and the historical city of Utrecht. Take the opportunity to explore the Netherlands' most celebrated historical landmarks as well, such as the nearby Castle Woudenberg and Slot Zeist. Whether you choose to climb the tower or explore the nearby villages, the Gerbrandytoren is the perfect spot for a day of adventuring!
🌦 Información meteorológica
Obtenga información meteorológica y mucho más desde la aplicación. ¡Descárgalo gratis!
🚕 ¿Cómo llegar allá?
Obtén información de rutas (en coche, a pie, en transporte público, etc), y mucho más, desde la app. ¡Descárgalo gratis!
💬 Sugerencias y Comentarios
The Lights on the support lines of the Gerbrandytoren, are there only in the last month of the year. Normaly past 5 december and are on for ± month.