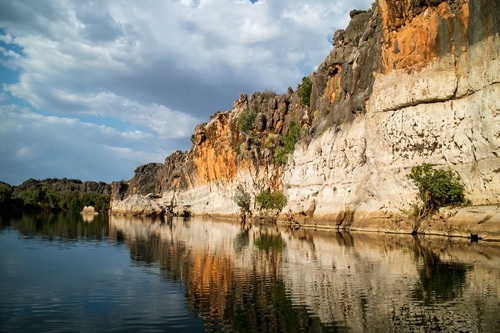 Geikie Gorge National Park is a stunning nature reserve in Fitzroy Crossing, Australia. The stunning cliffs and steep-walled gorges of the Fitzroy River provide a breathtaking natural setting. The park is home to a variety of wildlife, including freshwater turtles, freshwater crocodiles, and a wide variety of bird species. Visitors can take boat tours, bushwalk, observe wildlife, and explore the surrounding national parkland. There is a small café at the Nanga Campground, perfect for enjoying some local flavors. Along the way, you'll find a variety of lookouts that offer wonderful views of the gorge, with some specimens of Aboriginal rock art. No matter the time of day, you're sure to find a stunning backdrop here in Geikie Gorge National Park.
🏨 Hostales
🌦 Información meteorológica
Obtenga información meteorológica y mucho más desde la aplicación. ¡Descárgalo gratis!
🚕 ¿Cómo llegar allá?
Obtén información de rutas (en coche, a pie, en transporte público, etc), y mucho más, desde la app. ¡Descárgalo gratis!