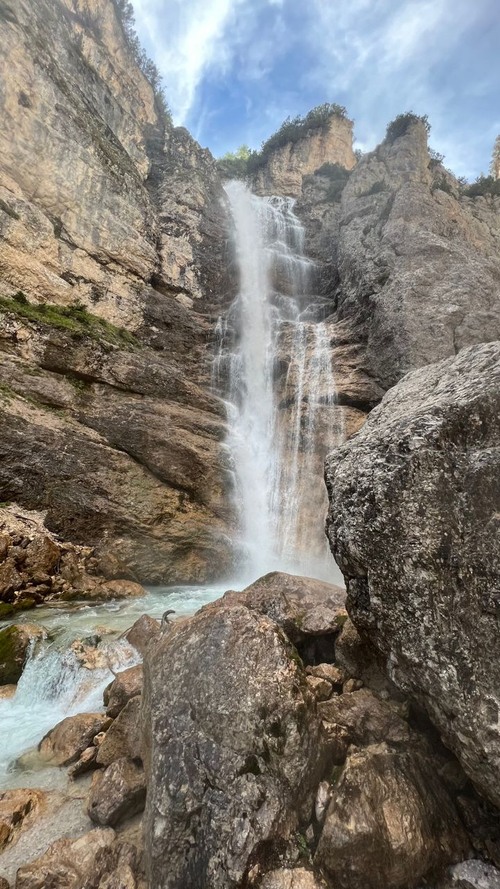 Fanes Waterfall is situated near the town of Cortina d'Ampezzo, in the Italian Alps. It is a beautiful natural site that can be easily accessed by car. The waterfall is about 50m high and the whole area is surrounded by a picturesque rocky canyon at the base of Mount Cristallo. The trail leading to the waterfall offers spectacular views of the high Dolomites peaks, as well as of the geographical features of the area. The waterfall is also a popular spot for canyoning, trekking, and rafting. The sound of the water is a treat in itself, which can be enjoyed as you admire the surrounding nature.
🌦 Información meteorológica
Obtenga información meteorológica y mucho más desde la aplicación. ¡Descárgalo gratis!
🚕 ¿Cómo llegar allá?
Obtén información de rutas (en coche, a pie, en transporte público, etc), y mucho más, desde la app. ¡Descárgalo gratis!