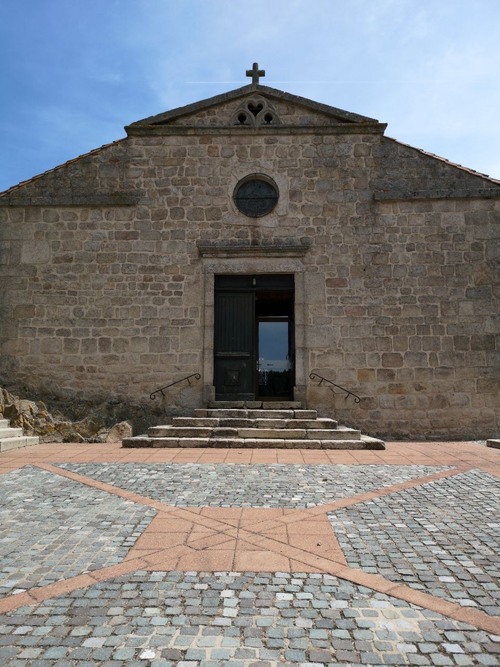 Eglise Saint-Pierre de Chambles in Chambles, France is a 12th century church where visitors will find a unique experience in architecture and history combined. The church displays Romanesque and Gothic elements, while the entranceway is decorated with a bell tower and gargoyles. Inside, visitors will find a richly colored stained-glass window and a painted ceiling, as well as sculptures and a carved altar in the center of the space. The large door of the church is filled with architectural touches, including a 'jubé' that features three intricately carved feminine figures. The grounds outside of the church feature a courtyard, a garden, and nature trails perfect for exploring. With its impressive structure and interesting design, Eglise Saint-Pierre de Chambles is sure to be an awe-inspiring experience.
🌦 Información meteorológica
Obtenga información meteorológica y mucho más desde la aplicación. ¡Descárgalo gratis!
🚕 ¿Cómo llegar allá?
Obtén información de rutas (en coche, a pie, en transporte público, etc), y mucho más, desde la app. ¡Descárgalo gratis!