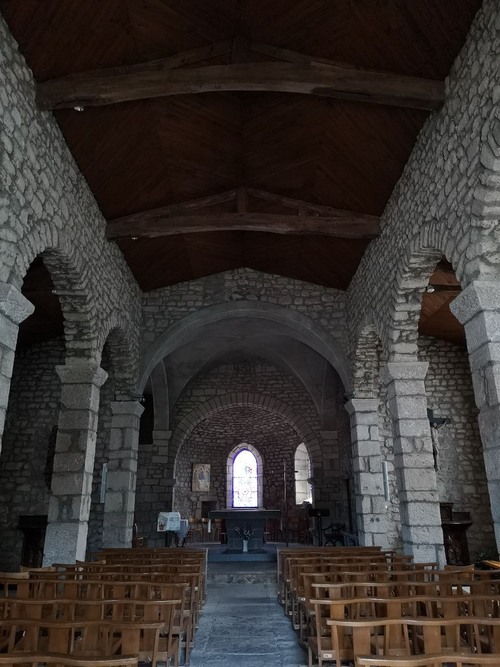 Eglise Saint-Pierre de Chambles is a delightful Romanesque church located in the commune of Chambles, southeastern France. Built in the 11th century on the site of a 7th century chapel originating from Merovingian times, the church features a six-finger bell tower, a façade with two porches, and a central nave capped by a chevet. Inside, one of its highlights is the carved stone pulpit, adorned with several Christian motifs, while the choir stalls, the stalls and the choir stalls are decorated with the coats of arms of local families. Regular services are still held in the church since 1840, making it an excellent place to experience the spirituality of old Europe. Outside of the church, visitors can also explore the crypt containing ancient hand-carved capitals, and the top of its bell tower, offering a 360-degree panoramic view of the local picturesque scenery.
🌦 Información meteorológica
Obtenga información meteorológica y mucho más desde la aplicación. ¡Descárgalo gratis!
🚕 ¿Cómo llegar allá?
Obtén información de rutas (en coche, a pie, en transporte público, etc), y mucho más, desde la app. ¡Descárgalo gratis!