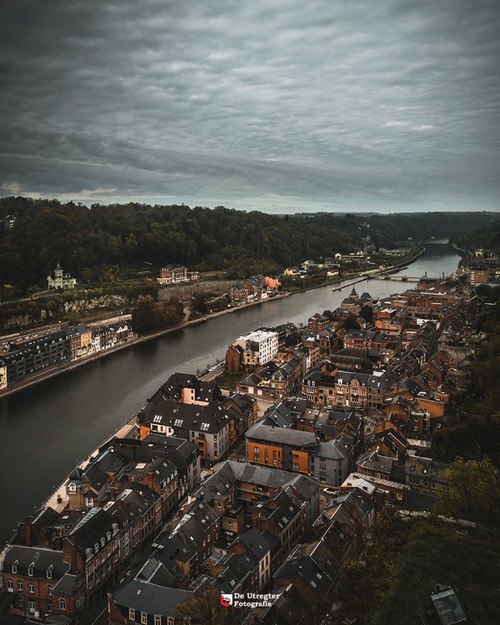 Dinant is a town situated in the Walloon region of Belgium, located on the banks of the Meuse river. The town makes for a pleasant visit, with its cobblestone streets, charming plazas, beautiful churches and a spectacular ramparts. The main attraction of the city is its fortress towers, the La Citadelle. You'll also find many historical structures in the town such as the 12th-century Collegiate of Notre Dame Church, the 16th-century Maison d'Adolphe Sax and the 17th-century Cloth Halls. Among the many famous people who hailed from Dinant was Adolphe Sax, inventor of the saxophone. The city's picturesque port has many restaurants, cafés and souvenir shops, making it a great spot to take a break and enjoy the views. Visitors should also visit La Merveilleuse Cave, a famous cave system with a small waterfall inside that's open for tours.
🌦 Información meteorológica
Obtenga información meteorológica y mucho más desde la aplicación. ¡Descárgalo gratis!
🚕 ¿Cómo llegar allá?
Obtén información de rutas (en coche, a pie, en transporte público, etc), y mucho más, desde la app. ¡Descárgalo gratis!