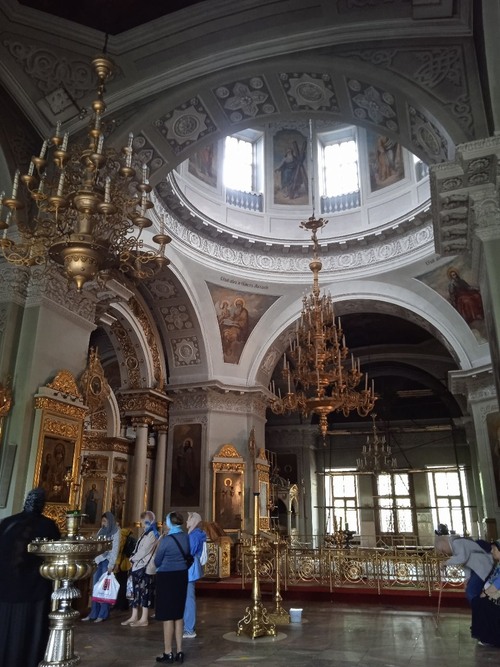 The Danilov Monastery is one of the most important monuments of Moscow. It was originally founded in 1282 by the son of Alexander Nevsky, Daniel. The monastery was built around a refectory church dedicated to the Holy Trinity and it was the official residence of the head of the Russian Orthodox Church. It is one of the oldest and biggest religious complexes in Moscow. Today, the monastery consists of its abbey, several churches, a bell tower, a library and even a museum. The monastery is a popular tourist spot as it is a beautiful example of medieval Russian architecture, with its terracotta-colored walls, frescoes and gold-covered domes. The monastery is also home to a 15th-century icon of the Virgin Mary which is a subject of reverence for many pilgrims. It is definitely worth a visit for those wishing to learn more about the spiritual wealth of Russia.
🏨 Hostales
🌦 Información meteorológica
Obtenga información meteorológica y mucho más desde la aplicación. ¡Descárgalo gratis!
🚕 ¿Cómo llegar allá?
Obtén información de rutas (en coche, a pie, en transporte público, etc), y mucho más, desde la app. ¡Descárgalo gratis!