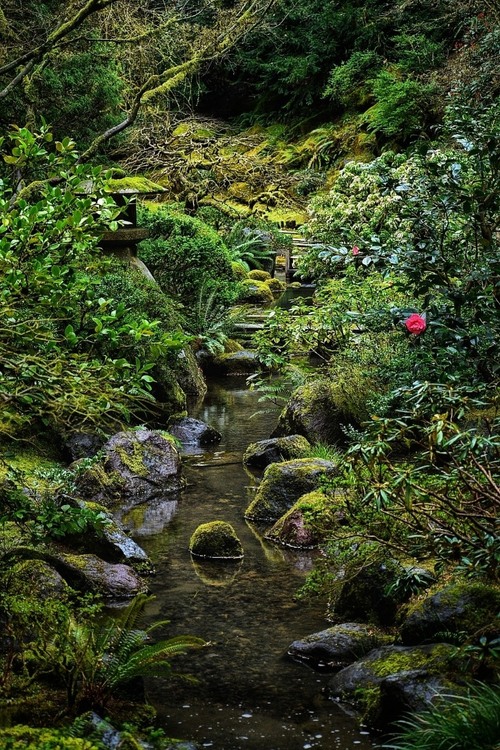 Creek and Portland Japanese Garden in Portland, United States is a timeless oasis right in the city. This 5.5 acre garden is the oldest Japanese garden outside of Japan, and offers visitors a tranquil atmosphere to destress and connect with nature.

The garden features an authentic Tea House, Tea Garden, Waterfall, uniquely designed Bridge, lush vegetation and streams. Visitors can enjoy peaceful walks surrounded by Japanese maples, cherry and Magnolia trees. There are also bridges and a few stone lanterns for the perfect Instagram post. Additionally, there are two courtyards and a Sacred Garden where the Japanese religious ceremonies are held. A guide tour is available if you want to explore more about the history and culture of the garden. The garden is open all year round and entrance is free. It is an ideal destination for all ages where can find beauty and serenity in the heart of the city.
🌦 Información meteorológica
Obtenga información meteorológica y mucho más desde la aplicación. ¡Descárgalo gratis!
🚕 ¿Cómo llegar allá?
Obtén información de rutas (en coche, a pie, en transporte público, etc), y mucho más, desde la app. ¡Descárgalo gratis!