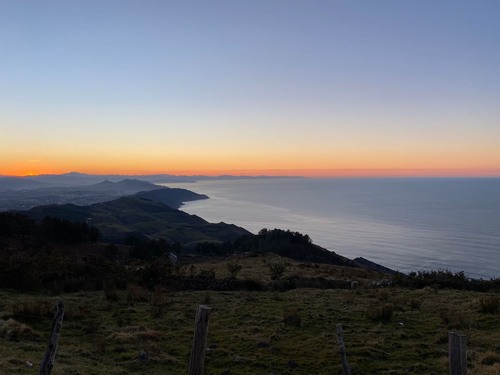 Costa de Donostia-San Sebastian is a stunning seaside resort town in Irun, Spain. The city overlooks the Bay of Biscay, surrounded by beaches and promenades. The main attraction of Donostia-San Sebastian is its location, featuring the beautiful La Concha beach. The beach is almost two kilometers long and lined with blue umbrellas and promenades for jogging and walking. There are plenty of historic districts like the Old Town, with its narrow winding streets lined with street art, and the Gros district, which has a lively nightlife. Donostia-San Sebastian boasts many historic sites, including the Gipuzkoa Museum, the Aquarium and the Island of Santa Clara. There are some fabulous restaurants offering various cuisines, from Basque to Japanese. Sant Sebastia is a cultural paradise, featuring many musical and theatrical performances, as well as some well-loved festivals like Semana Grande, which takes place every year in the middle of August. Shopping enthusiasts can find some unique items in Begoña Street Market. The city is also a paradise for photographers - the romantic promenade, the stunning sunsets, the charming beaches and Basque-style architecture are just some of the many photo-worthy places you don't want to miss.
🌦 Información meteorológica
Obtenga información meteorológica y mucho más desde la aplicación. ¡Descárgalo gratis!
🚕 ¿Cómo llegar allá?
Obtén información de rutas (en coche, a pie, en transporte público, etc), y mucho más, desde la app. ¡Descárgalo gratis!