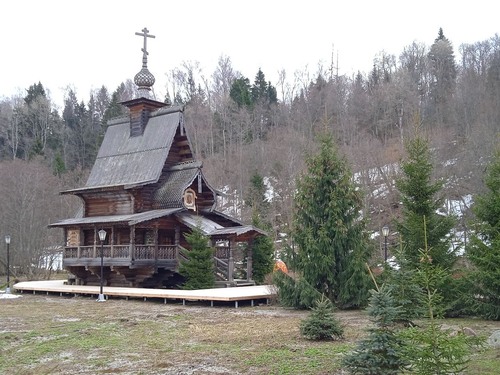 The Church of the Forty Martyrs of Sebaste (also known as the Forty Martyrs Church) is an Eastern Orthodox church located in the small village of Vzglyadnevo in the Bryzgalovsky region of the Rostov Oblast in Russia. The church, built in 1822, is dedicated to the Forty Martyrs of Sebaste, a group of 10 Roman soldiers who refused to renounce their faith and were killed in 320 at Sebaste on the orders of the Roman Emperor Licinius. The grand and ornate domed building stands at the center of the village and is considered to be an important architectural monument and a place of pilgrimage for Orthodox faithful. The church features three distinctive onion domes, gilded and intricately carved domed entry portals, and beautiful frescoes and icons inside. It is a great place of cultural and spiritual significance to discover during a visit to this region in Russia.
🏨 Hostales
🌦 Información meteorológica
Obtenga información meteorológica y mucho más desde la aplicación. ¡Descárgalo gratis!
🚕 ¿Cómo llegar allá?
Obtén información de rutas (en coche, a pie, en transporte público, etc), y mucho más, desde la app. ¡Descárgalo gratis!