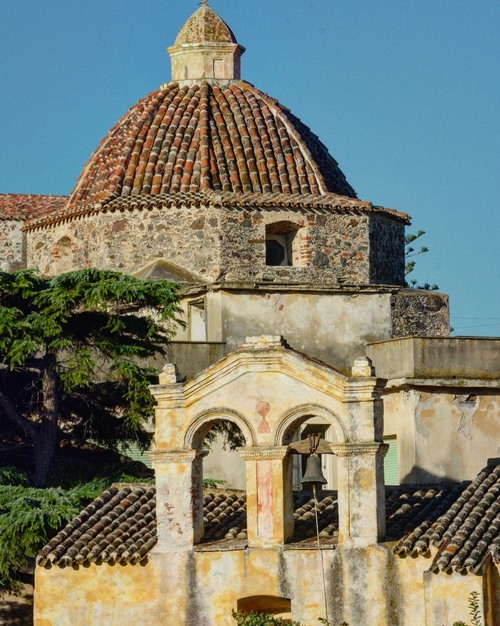 Housed in a small and cozy chapel in Orosei, Italy lies the Chiesa delle Anime, or Church of Souls. While the building dates back to the 16th century, the church features some of the oldest and most intricate frescoes around. The predominately blue and white walls of the church showcase frescoes of both Jesus and Mary, while intricate and unique cruciforms adorn the walls.

The Chiesa delle Anime has two entrances, with one opening up to breathtaking views of neighbouring towns and the Mediterranean sea. It is a fantastic spot to come and marvel at the historical frescoes and take in the stunning scenery of the Sardinian coastline. Don't forget to stop for a moment and take in the peace and quiet that surrounds the area.
🌦 Información meteorológica
Obtenga información meteorológica y mucho más desde la aplicación. ¡Descárgalo gratis!
🚕 ¿Cómo llegar allá?
Obtén información de rutas (en coche, a pie, en transporte público, etc), y mucho más, desde la app. ¡Descárgalo gratis!