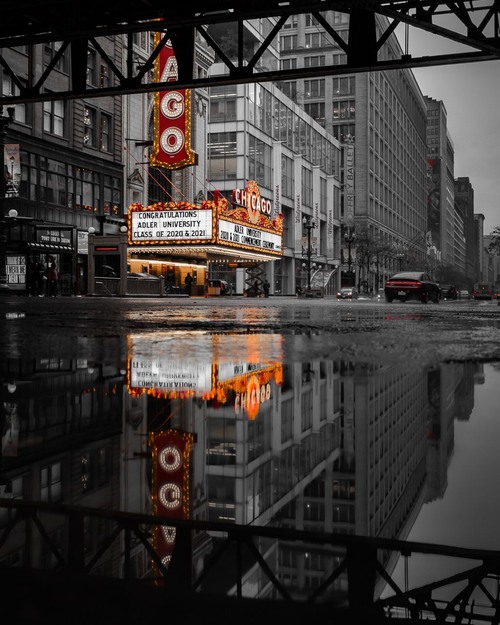 Chicago Theater is a stunning venue that opens its doors to various kinds of entertainment from live theater shows and musical concerts to stand-up comedy. Opened in 1921, the venue has been renovated to its original Art Deco design, making it the shining light it was intended to be. The theatre seats 3,600 people, including more than 2,800 on the Main Floor. It provides plenty of room so that everybody in the audience can experience the event up close. Special events such as home theatre shows, movie showings, magic shows and conferences are also held here. Chicago Theatre offers a selection of amazing concessions, as none of its performances should be without a snack. Experience the beautiful atmosphere of the city's most prestigious venue!
🏨 Hostales
🌦 Información meteorológica
Obtenga información meteorológica y mucho más desde la aplicación. ¡Descárgalo gratis!
🚕 ¿Cómo llegar allá?
Obtén información de rutas (en coche, a pie, en transporte público, etc), y mucho más, desde la app. ¡Descárgalo gratis!