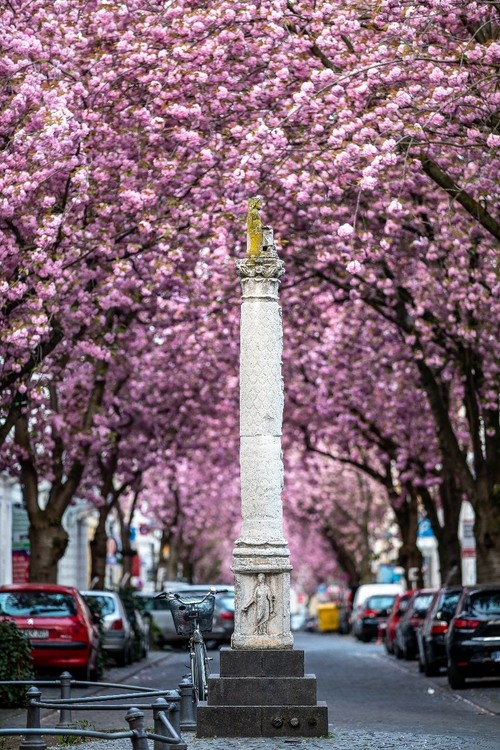 TOP
Bonn's beautiful Cherry Blossom and Paul Strasse (locally known as Herr Strasse), holds a special place in German hearts. Known as the 'pocket park of Bonn's' this small green oasis has a picturesque setting with winding pathways lined by tall trees and pastel-coloured window boxes. The park is renowned across the city for its majestic cherry blossom trees which bloom in shades if pink during springtime and add a real air of tranquillity to the hilltop location. Visitors can casually stroll, explore the hidden delights or relax on the benches. There is ample space to accommodate people, families and pets, with seat and tables to enjoy a picnic in the park. On the edge of the park lies Paul Strasse, a shopping street full of independent stores and cafes, perfect for a spot of retail therapy or to sit back and watch the world go by.
🏨 Hostales
🌦 Información meteorológica
Obtenga información meteorológica y mucho más desde la aplicación. ¡Descárgalo gratis!
🚕 ¿Cómo llegar allá?
Obtén información de rutas (en coche, a pie, en transporte público, etc), y mucho más, desde la app. ¡Descárgalo gratis!